Thank you for visiting our website!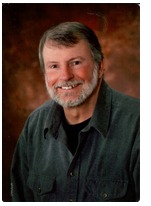 Hello, my name is Ken Cyr, owner of Big Sky Images & Collectibles in Havre, Montana.  I started Big Sky Images & Collectibles in August of 1998 as a western and wildlife art dealership.  As a native Montanan, I have always felt that the landscapes, wildlife, people and cultures of Montana are unique to the world and I have a desire to keep those images alive and to share them with others.
Over the years, we have acquired a unique collection of art that is representative of Montana culture and history, from which you can choose, or just enjoy looking at, a diversity of images of western and Indian art and craftsmanship.  At Big Sky Images, you can purchase a collectible piece of artwork, or a custom handmade fixed or folding blade knife, or choose from a large selection of collectible USA-made Boulder Colorado Western or Old Timer and Uncle Henry Schrades, Ruana knives, a professionally tanned buffalo robe or wolf pelt, vintage western saddles or Indian-designed Pendleton blankets, Indian hand drums or bead work, ceremonial pipes or a little sweetgrass or sage for smudging.
Customer service has always been, and always will be, our number one priority at Big Sky Images and Collectibles.  If you're not satisified, we are not satisified.  Our prices include shipping so you always know your final cost.  If you are not satisified, you may return the item within one week of receipt, with the exception of some special orders.
We appreciate your interest and patronage and look forward to doing business with you!
Sincerely,

Ken Cyr, Owner and Explorer of the Bears Paw Mountains, Bullwhacker Creek and the Missouri Breaks
Big Sky Images & Collectibles - Havre, Montana